Past
BrainPOP was founded in 1999 by Dr. Avraham Kadar as a creative way to explain difficult concepts to his young patients.
Present
Today, we're a trusted learning resource supporting core and supplemental subjects, reaching millions of learners worldwide.
Future
Expanding our learning tools, and helping kids create, construct, and collaborate as they explore their world.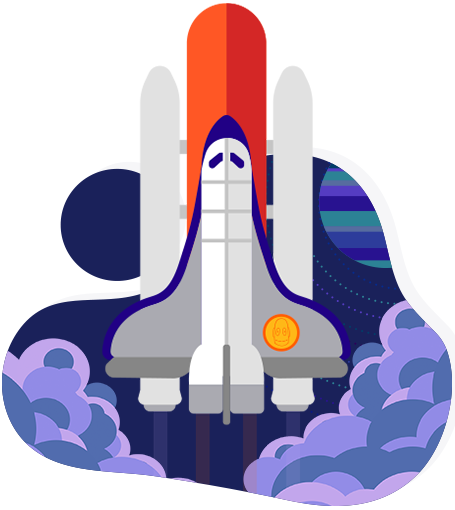 Boost Achievement with BrainPOP
Our New Efficacy Study Meets Moderate Evidence of Impact Level for ESSA.

Gently encourages young learners to ask questions and form their own ideas.

STEM • Social Studies • Reading/Writing • Health • Arts

Our flagship resource, for upper elementary and middle schoolers.

STEM • Social Studies • English • Health • Arts & Music

Proficiency-based English language learning program appropriate for all ages.

Vocabulary • Grammar • Listening • Reading & Writing
"BrainPOP is an essential engagement tool that allows both students and teachers to be involved in the learning process."
"BrainPOP has really evolved by increasing the depth of knowledge needed to answer quiz questions, and playful assessments that allow students to explain their reasoning while playing a game."
"Whether it is having students infer Moby's beeps or having students map out their understandings with the Make-a-Map tool, BrainPOP is great at reinforcing skills and concepts students are learning."
"My teachers love BrainPOP for its refreshing humor and layered instruction. And the variety of supporting material (concept map tool, activity sheets, quizzes, and even GameUp) provide students with additional ways to connect to the concept."
"BrainPOP and GameUp play the important role of trusted digital media specialist … providing a level of curation that is a great starting point for using games in the classroom."
"The addition of primary sources goes beyond any textbook and extends my students' learning in a relevant and meaningful way."
"BrainPOP is a wonderful differentiation tool and reaches a wide range of students. Interactive assessments such as built-in games are the most useful because they serve to immediately engage students."
"From a teacher's perspective, SnapThought provides an amazing portfolio piece -- kids writing in their own words about what is happening inside a game."
"Using the Make-a-Map tool has pushed my students to think in ways that go beyond expectation … not just to demonstrate knowledge, but to research and make cross-topic connections. It's our favorite element of BrainPOP."
"The class summary view provides the perfect snapshot to quickly sort through data and differentiate instruction on the fly."
"The Admin Dashboard allows me to easily manage the staff and student accounts at my school, and is especially useful when I need to quickly add a new student to a class."
"With the Mixer, I can customize my own quizzes, and that allows me to differentiate for both kids on level and those with special needs."
"Playing a role in the BrainPOP certified educator program has been really exciting for me … moving forward, it's important for me to understand the newest tools and be able to work with other teachers to use them."